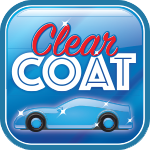 Ultimate Protection with Carnauba Wax.
The Protect wash package is the ultimate express wash that offers our best shine and protection to maintain that showroom shine. 
Protect Monthly Pass – $25
Tire Gloss
Make your tires shine like your clean rims
Body Protectant 
Protects the vehicles chrome and paint finish
Carnauba Wax
The hardest wax known to man that provides natural water repellant and protection from harmful UV rays
Included Services
Wash + Rinse + Free Vacuum Stations
Wheel Brightener: 

High pressure rim blaster with Wheel Brite removes brake dust and grime to make your rims shine

Undercarriage Clean: Wash U offers a high pressure undercarriage wash to blast away salt, dirt and grime that can cause corrosion – particularly in winter weather
Lava Pre-Soak starts the wash process by dissolving dirt and debris on the car surface.
Clear Coat protects the paint finish from the sun
Heat Dry: 1.5 million BTU's and 15 high pressure blowers providing a better dry
Triple Foam and Body Protectant adds enhanced layers to bring out the shine and protect for your finish
Rain Repellant beads up water on your windshield to provide better visibility
Monthly Wash Pass for $25
Protect your second largest investment and show your pride in your car.
Buy 5 Washes and Get Your First Wash Free 
Clean up with our special pricing deals.